Creating an environment for a positive lifestyle is something that retirement villages – whatever their shape, size or location – take very seriously. It's why village life is seen by many as a natural and positive choice for older Australians.
Many retirement village residents say they have become more active, more confident and enjoy a greater social life since moving to a retirement village, and some go as far as to say they wish they'd done it sooner.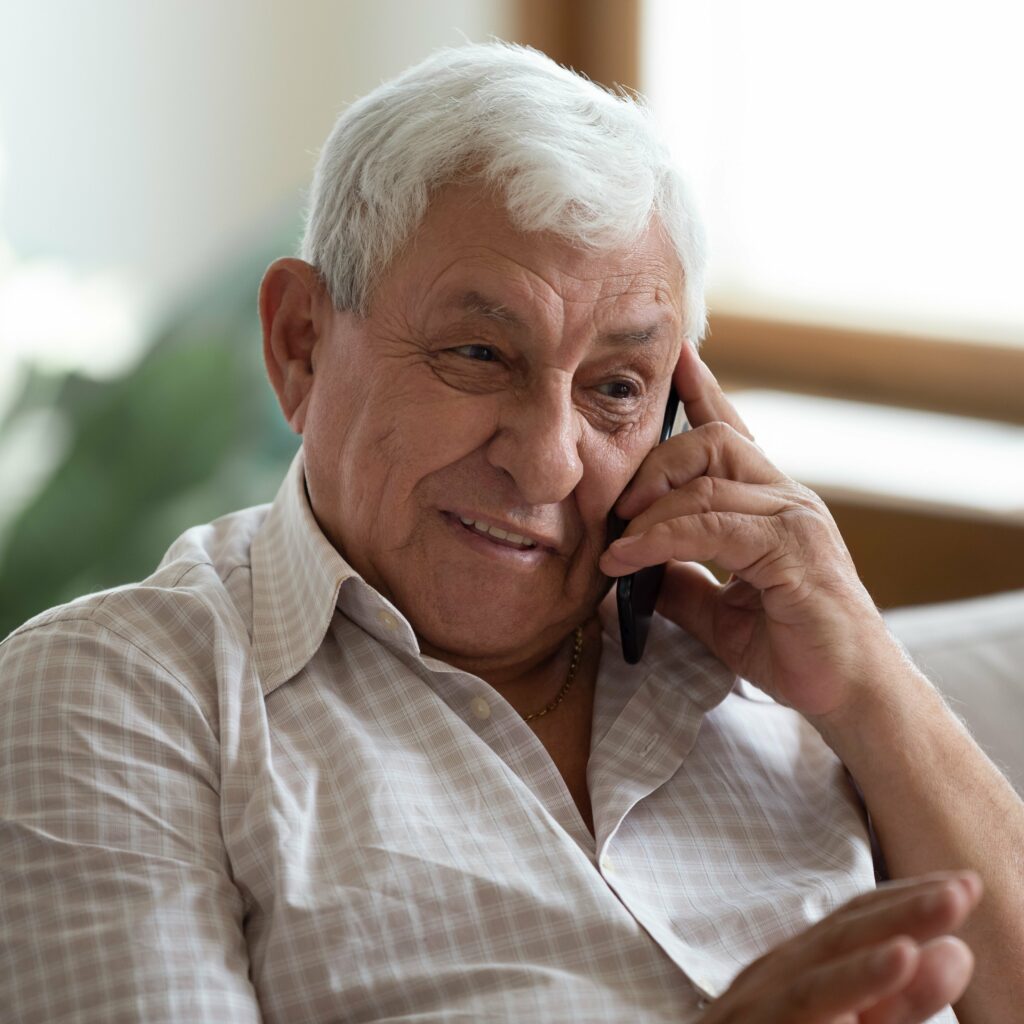 Independence without the effort
A major appeal of retirement villages is that help is at hand if there is tough work to do, or, heaven forbid, you need to call for assistance in an emergency.
Maintenance of communal areas and common gardens is usually taken care of, leaving you with less to do and more time to enjoy yourself. There are no expectations of you to be anywhere or do anything in particular. You can just come and go as you please.
Communal facilities are common in retirement villages, offering residents a range of amenities and spaces. These can include:
Community centres
Barbeque areas, restaurants or cafés 
Games areas such as billiards, table tennis, indoor bowls, bowling greens and swimming pools
Many villages also have larger rooms for resident use for large gatherings and celebrations with family and friends.
Handy services that come to you
While many residents still choose to head out of the village to use local services, many take advantage of the ones which come to the village. These can include:
Medical services such as doctors, podiatrists and physiotherapists
Beauty services such as hairdressers or beauticians
Banking services and financial advisers
Retirement village operators work hard to foster a great sense of community in their villages. As a resident you'll be invited to join activities and social events but ultimately you can choose to be as social or as private as you like. Most villages have active social calendars that include things like aerobics, card games, personal training, craft groups, Zumba classes, tai chi, walking groups, golf, as well as outings to galleries, movies, events and places of interest. How much, or how little, you participate is entirely up to you.
Your previous life doesn't end when you move into a retirement village. Quite the opposite. If you want to keep working, keep working. And you can definitely keep your old regular appointments – your weekly coffee with friends, Sunday breakfast at the local cafe, trips to the movies with the grandkids, or your regular fitness classes, golf game, or external clubs. None of these things have to change unless you want them to.
A say in the way things are run
Many villages have a residents' committee, which means that you have the opportunity to have a say in the way the village is run, and a forum through which to provide feedback to village management on ways to make it even better. 

A residents' committee has a number of consultative rights in relation to a village's annual budget, resolution of disputes and other matters, as well as the power to convene a formal meeting of residents.
More time for your interests
Many residents find they have more time to spend on their interests and also to try out something new. New friendships are often formed through these common interests and shared activities. There are often resident-led groups covering a range of interests – art, craft or music clubs, computer skills, gardening or sharing travel tips and stories. If your village doesn't have a group that caters to an interest you enjoy, you can always start one of your own.
As with any community, each village will usually have a set of rules. These exist to ensure that the village community is a peaceful and pleasant experience for all residents. 

Some of the things commonly addressed under village rules include keeping pets, parking, visitors, storage of caravans or boats, activities by individuals in common areas, use of gardens, renovations and general village management.

If you're keen on a particular village, it's a wise move to check that you can live with their rules before you leap in.
As we get older, it's only natural that we think more about our health and wellbeing. 

Whatever the situation, health considerations feature strongly in decisions about our retirement lifestyle.

With a strong focus on wellbeing, retirement villages are playing an increasing role in the good health of older Australians. Certainly, the Australian Government Productivity Commission reported that "age-friendly housing and neighbourhoods can have a positive effect on the health and quality of life of older Australians". 

In a survey of Australian retirement village residents, 27% of residents said their physical health improved after moving to their retirement village. 

This improvement in physical health may be attributed to the focus on health and wellbeing in villages (through the amenities and activities on offer), as well as the social interaction with new friends and neighbours.

You may not have been much for swimming or yoga before because you didn't have access to a pool or the extra funds for yoga classes or a gym membership. But when it's happening on your doorstep you really don't need to go out of your way to join in and reap the benefits.
Retirement villages can have arrangements with a range of medical and allied health professionals and some will have purpose-built rooms for visiting providers so that residents don't have to go far to get the care they need.
On-site or visiting services can include:
General practitioners
Nurses
Physiotherapists
Podiatrists
Massage therapists
Pharmacists
Occupational therapists
You don't have to use these practitioners but many residents do. 

But it is okay to play favourites. You may want to keep seeing the same doctor and health practitioners that you always have. Remember, moving into a retirement village doesn't bind you to using on-site or visiting care and support services only. As with any other aspect of village life, it is your choice.
It seems that many older Australians have a lot on their mind. Sadly, older people have nominated their top concerns as loneliness and social isolation, mobility and access to transport, lack of independence, and insufficient money . 

So, beyond a desire to maintaining good health as we age, we also appreciate the value of our positive general wellbeing.

This is why, no matter where you live in retirement, maintaining social connections and sustaining your personal community is essential to enjoying a happy, healthy retirement. 

Retirement villages offer many opportunities for residents to make new friends and have regular social contact. In the McCrindle Baynes Villages Census 2013, only 3% of those surveyed did not participate in activities organised by the village. This may go some way to explaining why the majority of residents felt that their health and wellbeing had improved since moving to their village. Many took advantage of the opportunity to participate in ways to keep connected with the community around them. 

That doesn't mean you have get involved. You can opt in or not. Village life simply provides a safe, supportive community environment where you can socialise, explore common interests and get involved in activities as much or as little as you want to.
Help is always on hand with 24 hour on-call assistance and security.
Retirement villages understand it's important for residents to feel safe and secure in their own home. And it's also just as important for their families to have peace of mind that their loved ones are well taken care of.

That's why most retirement villages provide 24 hour security and emergency response systems in their villages. At the press of a button, help is available 24 hours a day, seven days a week whenever required.

Residents are instantly connected to a friendly and qualified person who will organise the assistance you need, whether that means calling a family member, friend, neighbour or an emergency response service such as ambulance or police.

Residents can also choose the option of a daily welfare call for extra peace of mind.

It's like having your own personal alarm so residents have the confidence to enjoy an independent life, safe in the knowledge that round-the-clock emergency assistance is available at the touch of a button.

Security is central to safe and comfortable living in a retirement village. Knowing that they are living in an environment where neighbours will watch out for them and dedicated staff are available to assist all day, every day, provides security in the minds of residents and their families.