The decision to move into a retirement village is a big commitment, but one that more than 180,000 Australians have made and are glad that they did. It's important that you carefully consider the lifestyle that you are seeking and the options available to you when looking at retirement village living.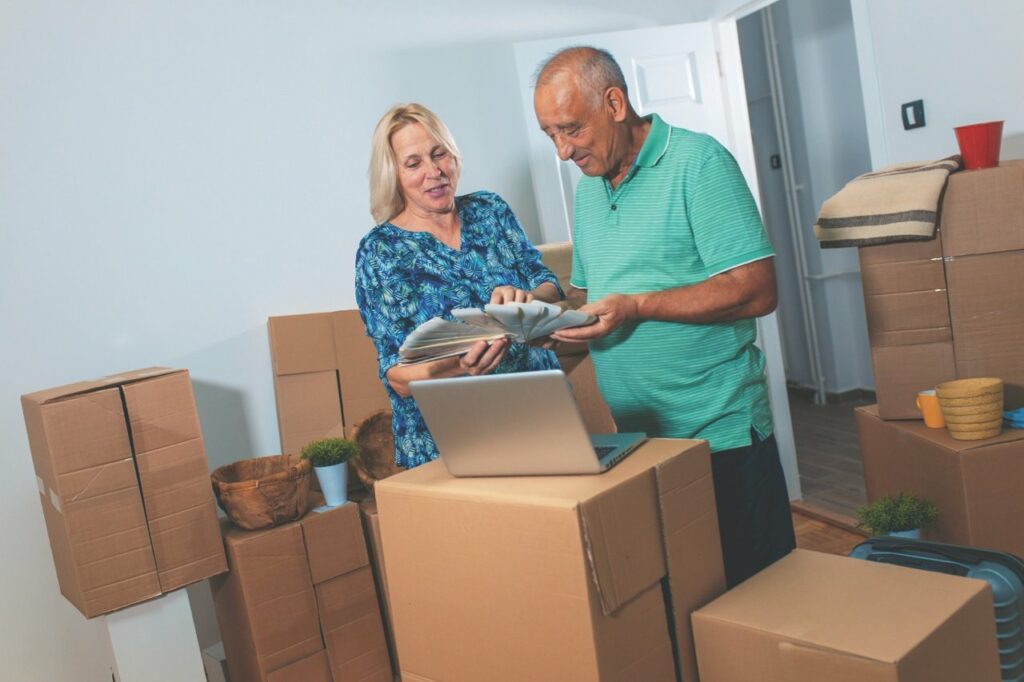 Retirement villages can differ in size, location, home type, facilities, suitability for different ages and needs, and of course cost. Some villages consist of detached homes, others have townhouses. Low-maintenance home designs make daily living easier, and for those who want to travel, you can simply lock up and leave.
Homes on the ground level will usually have their own private courtyard or garden so if you're a bit of a green thumb there is still space to tinker or just quietly enjoy your own little sanctuary. There are also car parking options ranging from car spaces to lock up garages, and some provide the option to store your caravan or boat.
These days, some retirement villages are vertical, like apartment blocks in inner city locations, but still with everything you would need at the press of an elevator button.
Ownership options vary as well. You can own your home and land, you can own your home and rent/lease your land or you can rent/lease it all. There are brick and tile, timber and tin, mobile home-style communities…just about every option under the sun. (For more information on the types of tenure available, see Make an informed choice)
All retirement villages have an 'operator' but these vary greatly too. Operators can be large national companies, small private village managers or not-for-profit (or 'for purpose') organisations.
Each state and territory in Australia has its own legislation which governs the operation of retirement villages (more on this later), so some things will vary depending on where you are going to live.
It really helps to do your homework and know what types of retirement living options are out there when making your decision.
Not all accommodation options for seniors are retirement villages. Only those administered under retirement villages legislation are considered to be 'retirement villages'. Other housing options fall under the administration of other legislation and while they may be homes to groups of retirees, they aren't technically retirement villages.
However, just so you know what your various housing options are, in the section Living options, we look at both retirement village and 'non-retirement village' alternatives.
Shop Around
You wouldn't buy the first home you see or accept the first price you're given. Buying in retirement is no different. You might be lucky and find 'the one' on your first viewing, but it's wise to compare and contrast with other villages before you sign on the dotted line.
Make sure you compare the legal and financial aspects, not just the accommodation and amenities. Ask if the village is signed up (or is in the process of signing up) to the Retirement Living Code of Conduct and ARVAS acreditation. And of course, it's a wise move to seek professional advice before you sign anything.
Moving day is always a big day. By the end of the day, you'll probably just be wanting a toasted sandwich or takeaway and an early night! But there's a fair amount to get through before you arrive at that.
On moving day, you have a foot in each world. You haven't quite left the old house and you're not in the new one either. But you're responsible for both!
In terms of the priorities when you arrive at the new home:
Make sure access is clear for your removalists
Explain to your removalists where you want your belongings placed – have boxes clearly marked and help direct them while they are unloading
Check all your utilities are connected
Complete a condition report (if required at the village) and take photos for your own records
If someone has lived in the home previously, just double check nothing has been left behind
Leave your fridge standing upright for at least three hours before you switch it on, so that the coolant gas can settle after transportation
Make assembling your bed the priority – you are going to really need it later
Then focus on the kitchen, bathroom and any other key areas for first couple of days